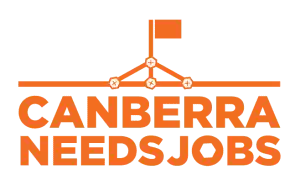 An independent assessment commissioned by UnionsACT confirms that over 3,500 jobs will be created as a result of the construction of light rail.
More importantly, the assessment finds that the transformation of the Gungahlin corridor will generate thousands of jobs in private sector knowledge economy and service jobs over the long term.
The assessment, prepared by Dr. Sasha Holley, expert in employment economics, calls light rail transit (LRT) "a transformative project for revitalising private sector economic and employment opportunities in Canberra".
The report states:
The LRT project is a bold and visionary step toward diversifying the Canberra economy; one in which workers will be less reliant on the vagaries of public service employment policies. A successful project will see the Canberra economy expand and diversify as knowledge workers move into the attractive, connected and convenient Gungahlin corridor, and less skilled workers follow to provide support services (e.g. restaurants, entertainment and other services) for the new knowledge economy.
You can download the report here.