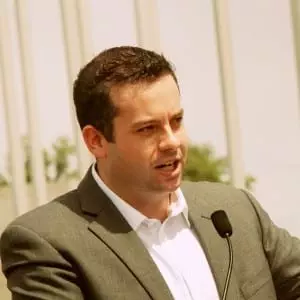 Speaking notes from Workers Memorial Day, 28 April 2015, for Alex White, Secretary of UnionsACT.
Thank you all for being here, at the National Workers Memorial, a monument constructed to honour the working Australians who have died as a result of work-related injuries or sickness.
I would like to acknowledge first that we gather today on Aboriginal land, and I would like to pay my respects, and our collective respect, to their elders past and present.
I would also like to acknowledge the many union leaders here today, and the politicians who are our partners in improving vital workplace safety laws.
While it is difficult to measure the lives saved, the injuries prevented, we know that Australia's safety laws are essential to ensuring that working people can leave work and arrive home safely.
Finally, I'd like to acknowledge the families who have come today to remember those they have lost.
Disasters – Nepal, Bangladesh, Qatar
We gather today as the dramatic events following the earthquake in Nepal continues to unfold. Thousands were killed in that disaster, and thousands more people are at risk in the aftermath.
Nepal is a developing country, but we know that many of those who died only lost their lives because of the lack of adequate building regulations, overcrowding, and in the case of the Sherpas on Mt Everest, lack of workplace safety laws.
World-wide, there are 2.34 million occupational fatalities each year. 321,000 are due to accidents. The remainder are caused by work-related diseases.
More people die through work than die in wars each year.
This is not just an issue for countries like Nepal, or Bangladesh, where over 1,100 people were burned alive in Rana Plaza making clothes for Australian stores.
Or for other far-off nations like Qatar, where a worker dies every other day building the stadiums for the World Cup.
In Australia, as of last week, 48 working people have been killed while at work. Last year, 186 people were killed at work.
Canberra – construction dangers
Getting home safely is a fundamental right that every person in Australia should expect.
To our nation's continuing shame and dismay, we still cannot ensure the safety of people at work.
Construction is one of the most dangerous industries to work in, even more so in Canberra.
In Canberra, each and every day, someone is injured on a construction site.
This is a terrifying safety record for such a small jurisdiction.
Most of these injuries and fatalities could be avoided if employers took the proper precautions.
Instead, too often, working people face complacency and indifference from their employers.
Working people are pressured to work harder and faster to complete work on time. The cost is health and safety.
Shamefully, not only do employers often walk away from these injuries and fatalities with few or no consequences, but injured workers face continuing attacks on their rights.
Across Australia, successive governments have reduced workplace safety standards, regulations and compensation in the name of red-tape reduction or lower premiums.
With no commitment to safety from our elected leaders, is it any wonder that employers place no value on a safe workplace?
This obsession with removing important life-saving regulations comes at a human cost.
Injured and killed workers have friends and family who are impacted outside the workplace. The scars can last a lifetime.
Principals of safety
It is the human costs that drives unions' focus on health and safety.
We believe that involving working people in decisions about safety is crucial. OHS systems work best when the workers impacted by them help make them and implement them.
That's why unions fight so hard for safety.
Why we remember
Workers Memorial Day remembers and mourns the thousands of workers who have lost their lives, become sick, or been injured while at work.
It is a rallying cry.
"Remember the dead, fight like hell for the living."
Going to work and getting home safely must be a fundamental right in this country and every country.
Today we will hear from some of the family members of workers who tragically were killed at work.
Employers and politicians need to hear these stories.
They need to hear from the people whose lives have been impacted by injuries and deaths at work.
They need to know what it is like to lose a loved one forever, in a workplace accident that could have been stopped if rules were followed or a few dollars spent on safety.
This is how we remember and mourn those people who have died.
Every time we fight for workers' safety still in the workplace, we honour their memory.
Proceedings
Now, we will hear from our other speakers.
Andrew Leigh, Member for Fraser.
Family members
Michael Garrells
Trish Kelsh
Tony Maher, National President of the CFMEU.
---
I would now like to invite the families here to lay their flowers on the memorial.
Thank you everyone for attending today.